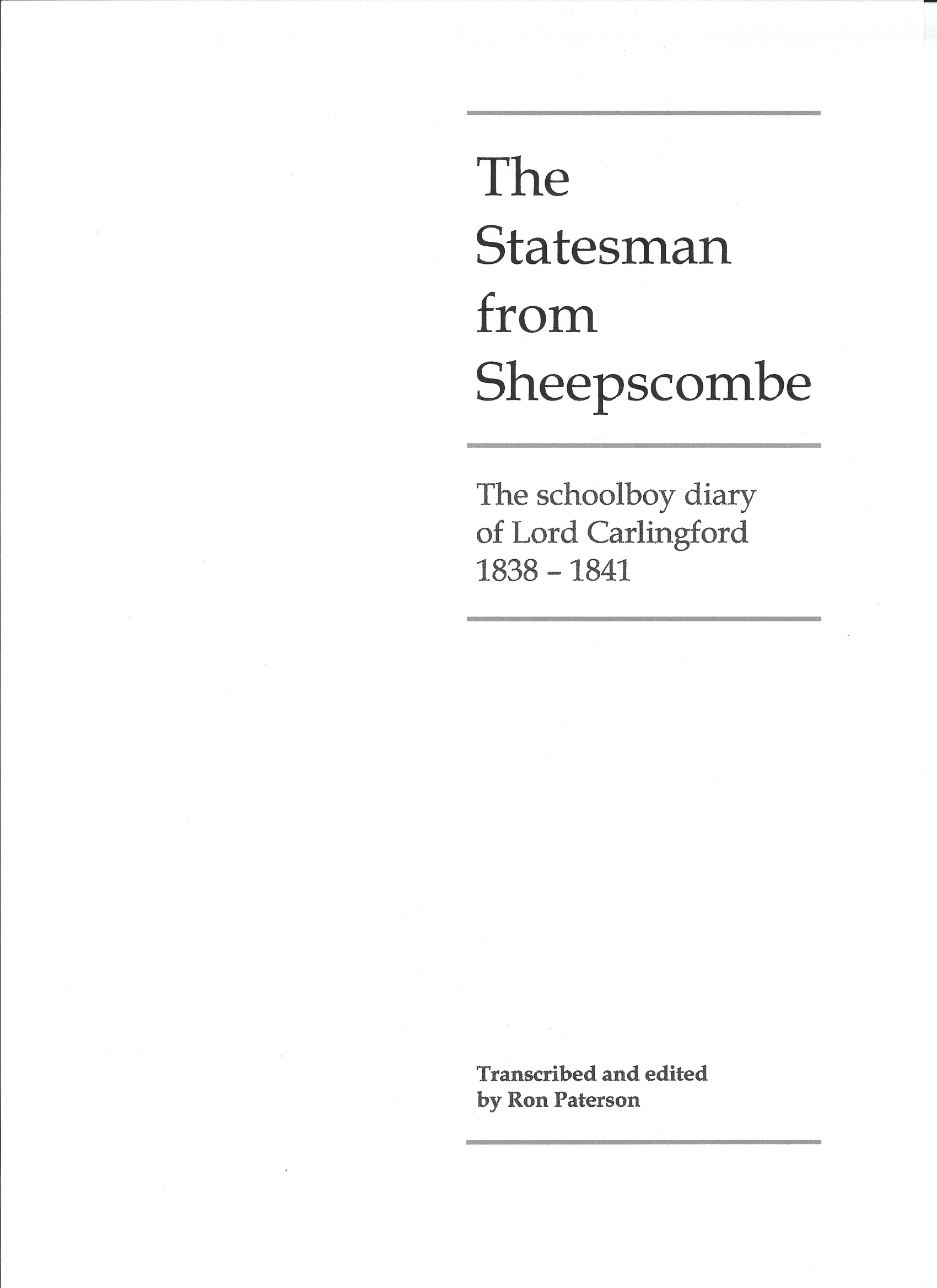 Lord Carlingford was a statesman of the Victorian era,
serving as a cabinet minister in various capacities under Gladstone and other prime ministers. From the age of 10 until he went to Oxford at 18 he was educated in Sheepscombe at a small private school run by the vicar, the Rev Joseph Duncan Ostrehan, and during the last three of his years there he kept a daily diary which is now held in the British Library.

This book is a complete transcript of the diary, with editorial annotations, running to 87,500 words in total. It offers many insights into the life of the village in the years 1838 to 1841, through the eyes of a teenager who was later to become prominent in public life.

Published 2009, price £6.00. 156 pages.


Back to publications page